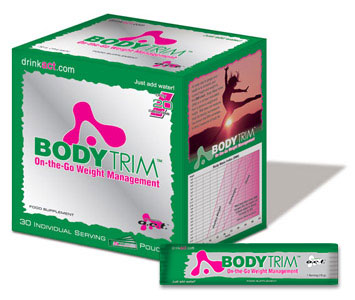 As part of a sensible diet and exercise plan, A.C.T.TM Body Trim helps support and promote healthy weight loss and the optimal benefit of better health. Always consult your Personal Health Professional before starting any exercise or diet program.
Boosts Energy
Promotes Healthy Cholesterol Levels
Promotes Healthy Blood Sugar Levels
Promotes a Healthy Cardiovascular System
Promotes a Healthy Immune System
Each box contains 30 individual serving pouches.