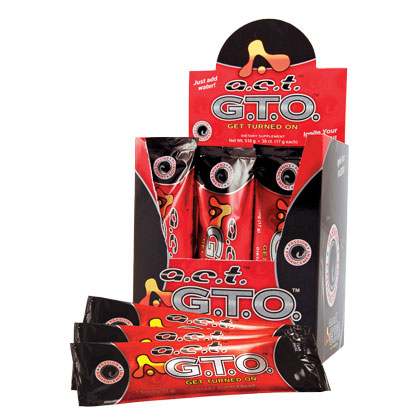 Formulated with Vitamin D, B Vitamins, Zinc, and a proprietary blend of botanicals and amino acids to boost the passion of both men and women. 30 ct box • Vitamin D. Serum levels of Vitamin D have been correlated with sperm quality in healthy men
B-Vitamin Complex. These key vitamins play an important role in regulating the sexual organs
Zinc. This essential mineral is associated with prostate health. Some athletes use zinc for athletic performance and strength
Proprietary Blend. These botanicals and amino acids may support sexual health: Tribulus, Maca, L-Arginine HCl, Muira Puama, Saw Palmetto, Testosterone Advantage™ (Calcium Fructoborate), and L-Citrulline.
WARNING: If you are pregnant, nursing, or taking medications, consult your physician before using this product. Contains Niacin (Vitamin B3), which may cause a Niacin flush (itchy or tingly feeling) or temporary redness of the skin. FOR USE BY ADULTS ONLY. KEEP OUT OF THE REACH OF CHILDREN.